26 March 2021
Virtual training on Best Legislative Practices in Burundi
Action plan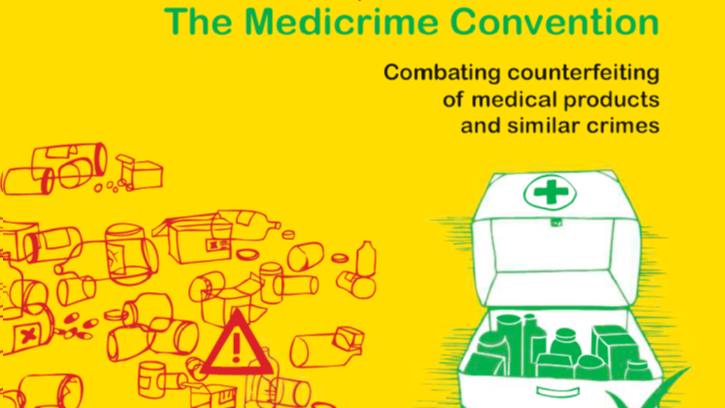 On 22 and 23 March 2021, 24 officials from several government agencies, including the Ministry of Foreign Affairs, of Cooperation and Development, Ministry of Justice, Ministry of Finance, Budget and Economic Planning, Ministry of Interior, Community Development and Public Security, Ministry of Commerce, Transport, Industry and Tourism, Ministry of Public Health and AIDS Control, Ministry of Industry, Bureau National de Normalisation and Legal Advisers (Conseillers Juridiques) from several of these ministries, Interpol and the East Africa Law Society, including six women, participated to the training.
The training focused on Best Legislative Practices regarding Sub-standard and Falsified Medicines and Health Products (SFMHP) and on an analysis of the national legislation on Falsified Medicines using the MEDICRIME Convention of the Council of Europe as a best-practice benchmark.
The training was opened by Dr. Leonidas Misago, MEDISAFE's focal point at Ministry of Public Health and AIDS Control, in the presence of Mrs. Rebecca Sibomana, CBRN National Focal Point, Ministry of Foreign Affairs, of Cooperation and Development.
In his opening remarks, Dr. Misago, on behalf of the Government of Burundi and the CBRN Initiative welcomed the participants and expressed his satisfaction that MEDISAFE Project is actively delivering in his country after experiencing some delays. He indicated that the traffic and use of falsified medicines poses a real threat for the health of the population, especially in the COVID-19 context.
The two-day meeting was organised by a regional EU project ('MEDISAFE'), which is implemented by Expertise France and works with key partners in Burundi on countering substandard and falsified medicines. A national action plan for the legal and law enforcement sector on SFMHP was drafted by the participants to address this issue.
A recent report from INTERPOL highlighted how organised crime groups have exploited the huge demand for COVID-19 vaccines and health products. The role of MEDISAFE is crucial in supporting governments in the 11 partner countries in Eastern and Central Africa with their efforts to address this growing threat and protect their populations.
Several key points were identified by the participants and will be infused in the national action plan (Legal) for Burundi:
– To raise awareness of both government officials and the public on the issue of sub-standard and falsified medicines; including civil society organizations;
– To raise the awareness of the Government on the MEDICRIME Convention with a view to its signature and strengthen the legal framework on SFMHP;
– To reinforce the newly established National Medicines Regulatory Authority;
– And to reinforce the regional cooperation on SFMHP.
The meeting was closed by Dr. Leonidas Misago who thanked MEDISAFE for providing this technical seminar.
This site uses cookies to improve your user experience and to achieve audience statistics.