06 January 2021
COVID-19 and illicit medication in East Africa
Information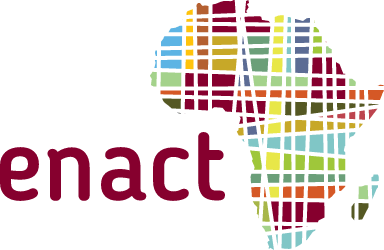 The COVID-19 pandemic has spread rapidly around the world resulting in unique challenges for countries in terms of infection control, healthcare system support and security. In relation to security, COVID-19 has offered organised crime new areas for exploitation as populations respond to the global 'information pandemic', which has been seen to consist of much misinformation.
The global trade in illicit pharmaceuticals is estimated to be worth USD 200 billion per year. The prospect of a percentage of that is highly attractive to OCGs (organized crime groups) in East Africa. This is particularly the case in the context of challenged healthcare systems, non-autonomous medications regulators and inspection capacity reduction seen in the East Africa region.
Open source information, engagement with healthcare professionals, port officials and non-governmental organisations have indicated that abuses exist in relation to illicit medications. Therefore, the ENACT Project, funded by the European Union, has undertaken this assessment to inform law enforcement at a strategic level and support initiatives such as the MEDISAFE Project to engage actors in the region in order to address the issue of counterfeit and substandard medications.

Project IFS/2017/390-601 MEDISAFE P66 Combating Falsified Medicines in Eastern and Central Africa is a unique initiative of the European Commission which is implemented in 11 countries by Expertise France in partnership with the Centre of Excellence Regional Bureau/CBRN in Kenya, UNICRI and INTERPOL. The mission of the project is to contribute to the fight against organized crime involved in the production and traffic of falsified medicines with a view to improve public health outcomes in the region. The project is organized around 6 themes, namely Awareness Raising, Legal Framework, Capacity Building, Inter-Agency Cooperation, International Cooperation and Pharmaceutical Supply Chain Security.
With the emergence of the COVID-19 pandemic in February 2020, MEDISAFE focused on conducting situational assessments in countries by national experts regarding Substandard and Falsified Medicines and Medical Materials and Consumables (SFM/MMC) for COVID-19, in an effort to better understand countries' responses and identify gaps where support could be provided.
A network of national experts is being established with the support of CBRN national focal points in the 11 countries. Several technical webinars have been conducted in several countries by a consortium of international experts in the legal and pharmaceutical fields, namely on 'best legal practices' and on 'definition, identification and control of SFM/MMC'. So far, webinars were conducted in Burundi, Ethiopia, Kenya, the Democratic Republic of the Congo, Rwanda et Tanzania.
An awareness raising campaign will shortly be launched in 5 countries on the dangers of SFM/MMC regarding COVID-19.
Click here to read to full report
This site uses cookies to improve your user experience and to achieve audience statistics.